Cannery Vale
FIND YOURSELF...in the 2018 XYZZY Award-winning Best Setting!
---
Come for the scenery and ambiance! Stay because there is no other choice!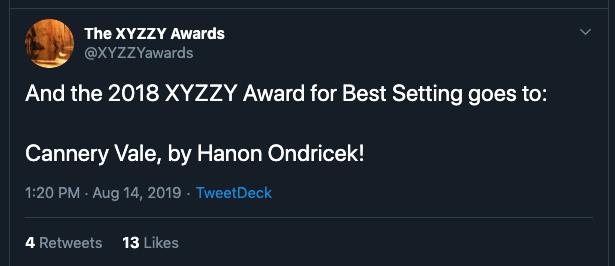 Thanks to everyone who created and played IF in 2018. Come join the discussion at https://intfiction.org/!
Also a shout-out to Jenni, Ryan, and a crew the size of a small nation for Cragne Manor which deservedly won Best Implementation! I created a room and it's in there. Somewhere...